Danny Hauger play by play on Stanford and Cal baseball? Yes! Yes! Yes! (Sorry, I watched Wrestlemania yesterday) I'll be bringing you the game live Friday, April 10th through Sunday April 12th. You'll be able to hear the action FREE live on KZSU 90.1 FM and streaming to all devices at
http://kzsulive.stanford.edu/
and I'm excited to get back on the air for Stanford Cardinal Baseball.
Also in the news for me is my new album, "If I Grow Up" which is now available on iTunes, Amazon, and Google Play, as well as free streaming on Spotify. DannyHauger.com is under maintenance for a bit, so enjoy my podcast for all the latest Danny Hauger updates.


On this edition of Danny Hauger podcasts:

1) Wrestlemania - Stock fall? Sun in your eyes much? Good show and bright sun in Santa Clara.

2) Stanford Baseball broadcasts next weekend!

3) If I Grow Up

4) Social Media

5) rhythm guitar / straight man correlation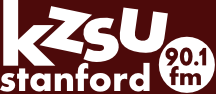 Follow myself (@DannyHauger) and my music on Twitter @DHXmusic