Lyrics - "The Question" by Danny Hauger
"From my windowsill,
There was pouring rain,
I can see you still
Calling out my name.
There's a question that's
waiting on my mind,
That's the reason I've been hiding out in my room.
I don't know what to do, or what to say, or anything.
If I walk away, you'll be gone.
If I stand aside, I'd be wrong.
If I could speak my mind, I'd be strong.
But I can't find the words to ask you.
You and I we both, have had our share,
Times of seeing stars, and times we didn't care.
But I know that some, will say its for the best,
But this question I, can't lift off my chest.
is out now in all digital stores!!
Support my free music by downloading Danny Hauger music on iTunes (http://apple.co/2Dkn3P4), Amazon (http://amzn.to/2p3lmCe), or streaming me on Spotify (https://binged.it/2BrYySs)!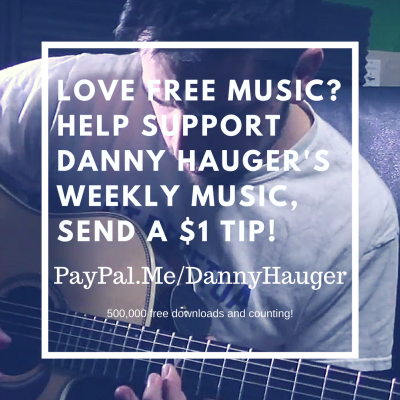 Help support my independent music and free weekly podcast downloads by sharing it with your friends. Your comments, likes, and shares help me keep this dream alive. I find my music is enjoyable for background, work, homework, and meditation too. I hope this adds enjoyment to your life and music collection!
You can support me by:
*Buying Danny Hauger music on iTunes and Amazon
*Streaming Danny Hauger on Spotify
*Subscribing Danny Hauger Podcasts on iTunes or download weekly free songs from Danny Hauger: https://dannyhauger.podbean.com/
*Share or buy my Teachers Pay Teachers resources: https://www.teacherspayteachers.com/Store/Haugerhistory
*Download my educational shows from the Hauger History Podcast at haugerhistory.podbean.com
*Support this free podcast and get in touch at www.dannyhauger.com
*Twitter: @DannyHauger and @DHXmusic
*Subscribe to this YouTube Channel!
Share
|
Download(

Loading

)