Enjoy a free instrumental song from my studios!
Recently performed at a wedding, this song was the processional theme, and now its your free mp3 download!  Thanks for listening, support independent music by sharing with your friends!
"Simplify" written by Danny Hauger, performed and produced by Danny Hauger- a folk / acoustic / singer-songwriter tune  in Fullerton, CA in 2012. This is an instrumental guitar track from the album, "Chasing the Golden Age". Thanks for listening! Share with your friends and support indie music, its a totally free download! Enjoy this track and follow @DHXmusic for more, website at www.mediadanny.com
While you're out on the web listening to music, you will probably looking to save money on those cool tech gadgets everyone wants. Check out theGeek Store for reviews and news on the latest trends and how they can make your life easier. Find the latest electronics from music to computers, all at great prices and easy to add to your cart at one convenient web location. Is your data safe? Be sure to read up on Carbonite offer code 2012 and how your computer can constantly back up your data securely and remotely. You can keep all of your data safe with convenient restore points and seamless access, all while you work as usual on your computer. Looking for something a little more department? Check out a Nordstrom coupon to save you money on your shopping experience. Find the right clothing to complete the outfit of the season. Best of all, the coupon provided can save you some cash at the same time without compromising on quality. There are a lot of great deals to be had. Check out the link today to shop and save. Nordstrom's and these links offer some great deals. Find out what deal is calling to your attention.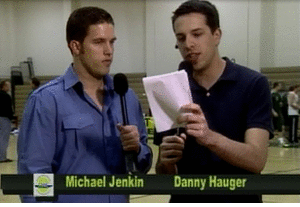 Have one of the thousands of songs downloaded free from Danny Hauger studios! If you like the sound, buy one on Amazon or iTunes! Free
and he can create for you too! Check out his website www.inkyjinks.com. he just put out new stuff for you to enjoy!
Connect with me on Twitter atwww.twitter.com/dannyhauger
Google Music Albums
Songs for sale:
Share
|
Download(

Loading

)