Big questions for discussion launched into the Sports Lodge Tuesday after Roger Clemens was found innocent on all 6 charges. We talk through a lot of different angles on Major League baseball's biggest names, asterisks, and more, from money to guilt, from shame to glory, and lots of in between gray area. Enjoy this best of the Sports Lodge segment from Angels Radio AM 830. Even though the jurors found him innocent, is his public image tarnished, is his reputation spoiled? Bonds, McGwire, and Sosa, all appear in the conversation. When it is one person's word against another, there was not enough evidence to convict Roger Clemens. Send your thoughts on Twitter @DannyHauger. A great public forum on steroids, baseball, and the MLB Hall of Fame.
"If you weren't in the room"... after the serious, a few fun moments from Tuesday morning including Arsenio Hall getting boo'd on his own show, yet somehow getting another try coming up, and pawning off tasks to Danny, who has to book a guest on the fly on the air without knowing why he was calling, don't miss us 7-10 am PT on AM 830 and am830.net
Check out my music! Enjoy a free instrumental guitar track from the album, "Chasing the Golden Age". Thanks for listening! Share with your friends and support indie music, its a totally free download! Enjoy this track and follow @DHXmusic for more, website atwww.mediadanny.com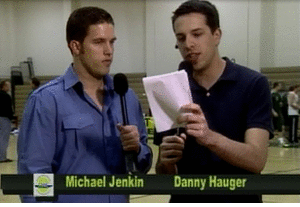 Have one of thethousands of songs downloaded free from Danny Hauger studios! If you like the sound, buy one on Amazon or iTunes!