A new song from the studio on this Saturday. I went into a lot of depth in this recording to make a bit of a throwback mix with a modern style. There is a lot of instrumentation here which I spend an unusually long time mixing. The result is a full, and broad spectrum of padding and instruments and a really cool guitar solo near the end. I hope you will enjoy and share this new song and supprot the full version on the album in a few months time.
"I Want to Know You" by Danny Hauger Copyright 2018
I'm a lot like you,
I'm a feather without a bird.
I Talk like you, though everyone else, I'm not heard.
And I like myself,
I've got numerous polo shirts
I'm off the shelf
To try and find me some place to go, where it doesn't hurt.
And I want to know you, and I want to know how you live.
And I want to know you, and I want to know what you'd give.
Believe what you feel, but don't close up all your doors
Keep yourself real. Let what is mine be yours
And I want to know you, and I want to know who are you?
And I want to know you, because I want to give you, I want to tell you
Support my free music by downloading Danny Hauger music on iTunes (http://apple.co/2Dkn3P4), Amazon (http://amzn.to/2p3lmCe), or streaming me on Spotify (https://binged.it/2BrYySs)!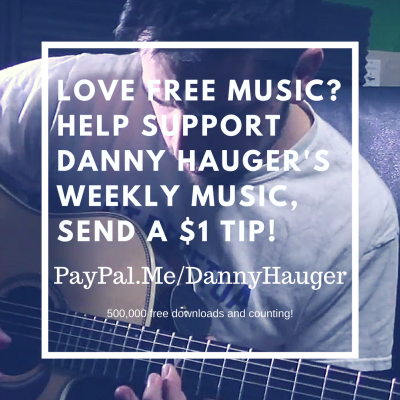 Help support my independent music and free weekly podcast downloads by sharing it with your friends. Your comments, likes, and shares help me keep this dream alive. I find my music is enjoyable for background, work, homework, and meditation too. I hope this adds enjoyment to your life and music collection!
You can support me by:
*Buying Danny Hauger music on iTunes and Amazon
*Streaming Danny Hauger on Spotify
*Subscribing Danny Hauger Podcasts on iTunes or download weekly free songs from Danny Hauger: https://dannyhauger.podbean.com/
*Share or buy my Teachers Pay Teachers resources: https://www.teacherspayteachers.com/Store/Haugerhistory
*Download my educational shows from the Hauger History Podcast at haugerhistory.podbean.com
*Support this free podcast and get in touch at www.dannyhauger.com
*Twitter: @DannyHauger and @DHXmusic
*Subscribe to this YouTube Channel!
Share
|
Download(

Loading

)