Merry Christmas Eve 2015! Happy holidays to friends and listeners of all faiths! As I close in on 100,000 free songs given away, I am fortunate to be given the motivation to continue recording music! I welcome your feedback, and am looking for a visual design or graphics expert or amateur to help design my 2016 Danny Hauger digital album cover! You can email me at DHXlive (at) gmail dot com
This song, "This Day" (currently the 3rd mix) was recorded shortly after a great chat with a friend who had since moved across the country. I thought about the lyrics I had before the call, and then I developed more of a concept of time and spending the days we have to the best of our abilities. I started with a chorus effect, a three chord popular progression, and then developed some high note patterns for a melody.
The song needs about 20% more time to be ready for next year's album, but I love the drum beat. It has a bit of Collective Soul in it, and so does the soft single vocal before the harmony comes in. Taking influence from any point or person, that is something to strive for.
My favorite part of the lyrics are the hook "This day, I feel like we're wasting it. This life - we're only tasting it", Good encouragement to me to keep creating, working hard, and cherishing our time. In the spirit of the holidays-- Like 
ukulele
? Here's a holiday classic, Hark the Herald Angels Sing, a short and sweet instrumental from my new album! It was recorded unplugged and was a one-take recording for my new album "A Danny Hauger Christmas" available now on 
Google Play
 for only $2.99! 
Download this song free from Danny Hauger Music! (right click and save)
. Enjoy and share the album to help support my free downloads. There are two holiday classics on the album, and 10 original instrumental guitar tracks from my home studios. Help support independent music makers this holiday season! 
Support 
my music! 
Subscribe on iTunes
 to my free music podcast!
Thanks for listening, Merry Christmas, and Happy New Year!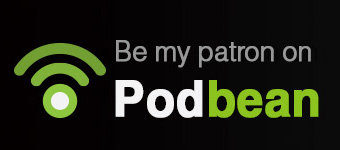 Share
|
Download(

Loading

)